FGS Hardener Plus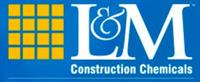 FGS HARDENER PLUS is a proprietary, chemical hardening solution that is formulated to increase the wear resistance and surface strength of concrete floors that have been mechanically ground, smoothed, and polished.
When used in conjunction with the patented FGS PERMASHINE® FLOOR POLISHING PROCESS, FGS HARDENER PLUS penetrates diamond ground and polished concrete wear surfaces to harden, seal, densify, and waterproof them. Polished concrete floors treated with FGS HARDENER PLUS last longer than conventional concrete floors, cost less to maintain, reflect light better, hold a shine longer, are safe to use, and are guaranteed to resist dusting for a minimum of ten years. FGS HARDENER PLUS is a water-based, VOC-compliant, odorless and environmentally safe component of this process.
The FGS Permashine®System: FGS PermaShine renews existing concrete floors that are dusting, worn, pitted and otherwise suffering from years of use and abuse, restoring them to an attractive, light reflective, and durable polished finish.
New floors also benefit from the FGS PermaShine process when installed after the concrete has cured sufficiently to resist the aggressive steps of grinding and polishing. The FGS PermaShine process is installed only by factory trained and approved contractors, using approved equipment and only the best chemical treatments, in order to insure the highest possible quality and longest lasting finish.
FGS Hardener Plus [Info]
FGS Hardener Plus [SDS]
| Product Number | Description | Size |
| --- | --- | --- |
| LM 1534 | FGS Hardener Plus | 5 gal |