Type 20 Hydrophilic Butyl/ Bentonite Strip Applied Waterstop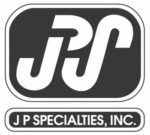 Earth Shield® Type 20  Hydrophilic Butyl Rubber Waterstops are designed to swell when exposed to water, yet maintain a solid structural integrity that will not deteriorate due to uncontrolled expansion, unlike many of the traditional, clay-based waterstops currently on the market. This swelling ability prevents the passage of water through concrete construction joints.
Type 20 waterstops are fast, easy, and economical to install. Simply apply Earth Shield® Primer to the existing concrete, firmly press the waterstop to the primed surface, and place your second pour of concrete. No splitting of forms or difficult field welding is necessary to achieve a watertight seal.
Product Number
Description
Packaging
JP 14020
Type 20 Hydrophilic Waterstop
3/4" x 1" x 16'-8"
continuous